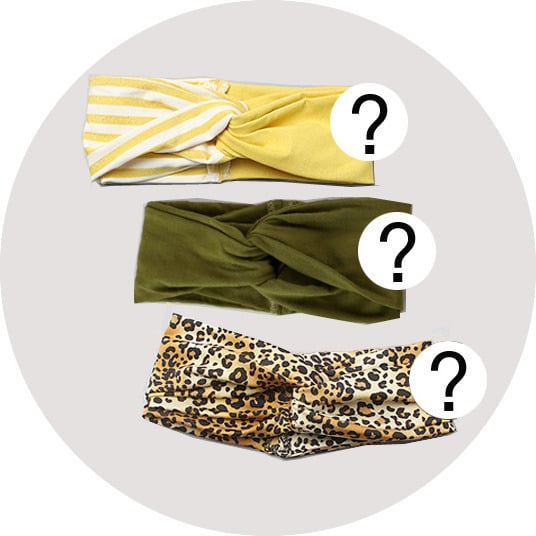 RANDOM TURBAND 3-PACK
$

25.00
Sometimes the greatest things in life are surprises, and this turband 3-pack is just that!



Here's the deal: You'll receive 3 random turbands. They could be anything from solid, studded, animal printed, velvet, lace, etc. It could even be a one-of-a-kind style.



Take advantage! This 3-pack is only being offered for a limited time.